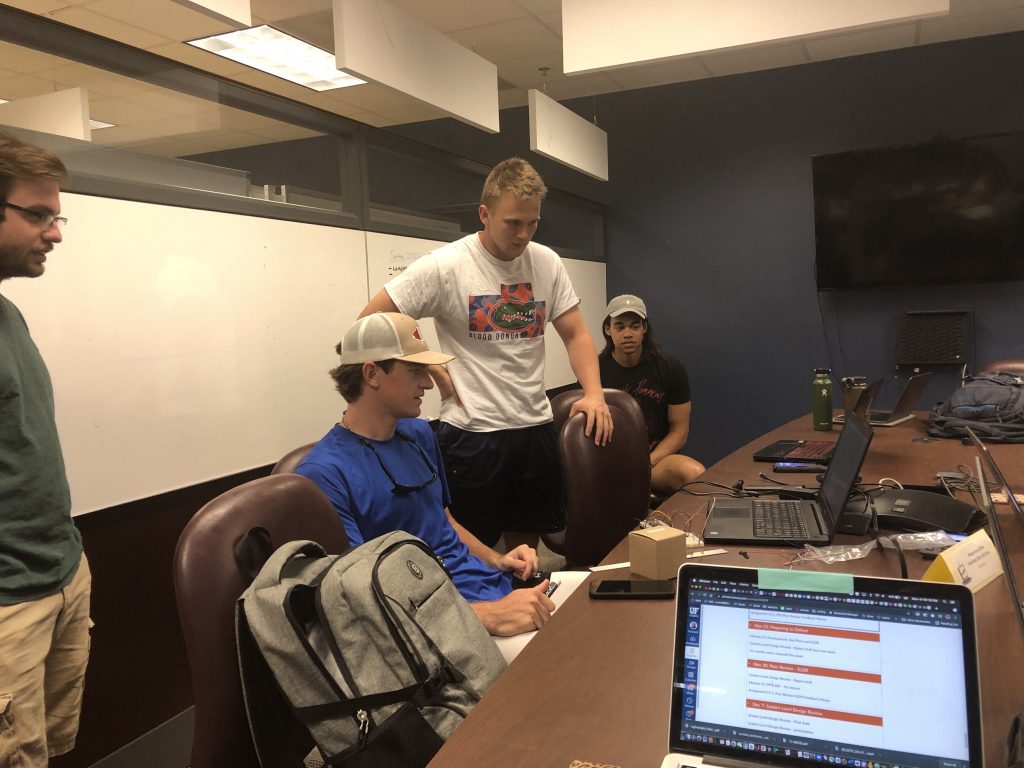 To start off the week, we met as a team on Monday to finalize our initial Gantt chart and continue to discuss design options. Hunter was able to bring in a strain gauge and titanium bar from a previous course so that we could experiment with the set up and see what the measurements looked like.
On Tuesday, we had another team meeting to work on the first month report and prepare for our coach meeting later that day. After class, we spoke with Dr. van Oostrom about the adjustments we made to the Gantt chart based on his feedback, and we also discussed the contents of our first month report.
We met with our liaison Dr. Subhash on Wednesday morning to present our Gantt chart and discuss some decisions we have made regarding how we will be proceeding with the design (including the choice to design our own solenoids rather than purchase them off the shelf). We also discussed our upcoming visit to LDRAM that will be happening this Friday afternoon, where we will receive a demonstration from one of Dr. Subhash's PhD students.
Moving forward, 3D modeling of components such as the millipede bar and housing are underway, as well as research into the design of our solenoids and the modeling of our control system.