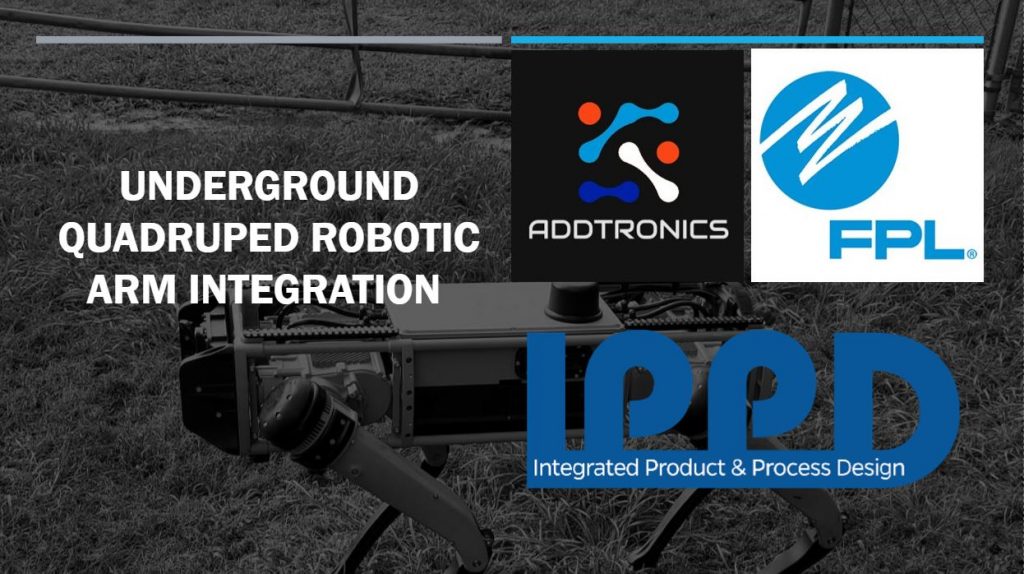 This week the Addtronics team took on the second round of preliminary design report (PDR) presentations (our presentation title slide is featured in the picture above). After incorporating feedback from our peer-reviewed presentation the previous week, we were able to update our PDR presentation as well as our report to include information that was perspicuous as well as inclusive of all of our research and progress so far. After these changes were implemented, we presented our PDR to our sponsor, Florida Power and Light, to emphasize the work we have accomplished so far and our plan moving forward.
Besides preparing for our presentation, we have finalized the drawings for the mock box and have built it this week! The mock box will serve as a substitute transformer pad to be used for testing when we begin the testing phases of our integrated design. Being the same dimensions as the transformer pad we wish to open in the field, it will give us a good estimate for the success of our design and will give us the opportunity to solve any challenges we had not yet considered. Check out our mock box in action in the video below!
Next week we look forward to exploring more features and testing even more specifications as well as beginning to plan and build our prototype.