During Prototype Evaluation Day, SimVolts was able to demonstrate a prototype demo in progress and testing plans.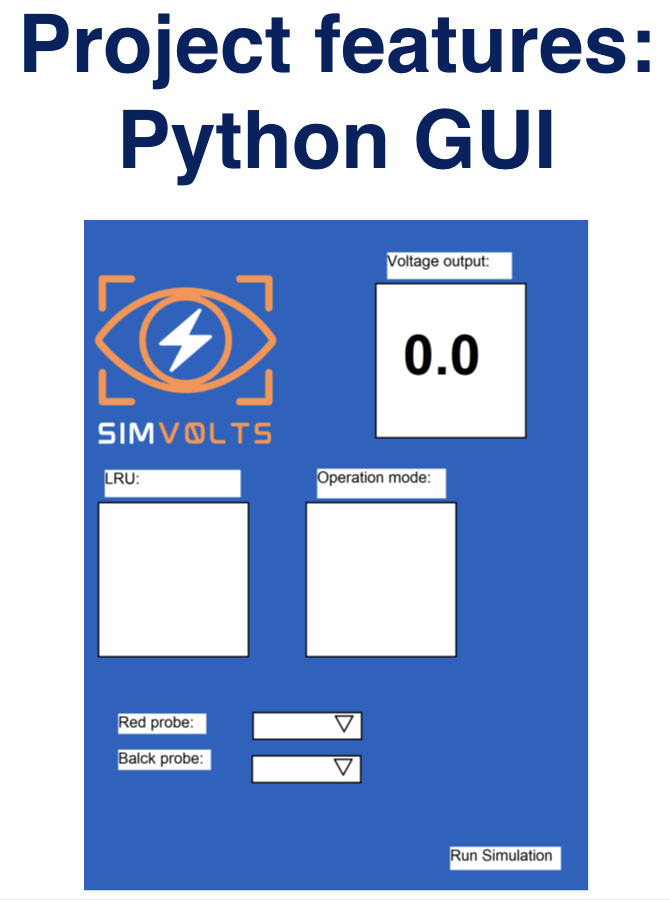 SimVolts did a live demo of its working API system that will be integrated with the above Graphical User Interface (GUI). A live demo of the GUI was done were the audience was able to see how the GUI calls a local API system.
GUI system is not done yet, but SimVolts intend to have it done within two weeks.
SimVolts received many feedbacks. It was said that the team needs to work on the Elevator Pitch. But, we also had positive feedbacks, it was said that the team had improved a lot and that SimVolts is close to a functioning Prototype. The team-wide participation was reflected and fair.
Future plans include to finish our prototype, and add final touches to the project. In the meantime, the hard work continues!