Team Members & Bio
Sean Smith (Team Lead)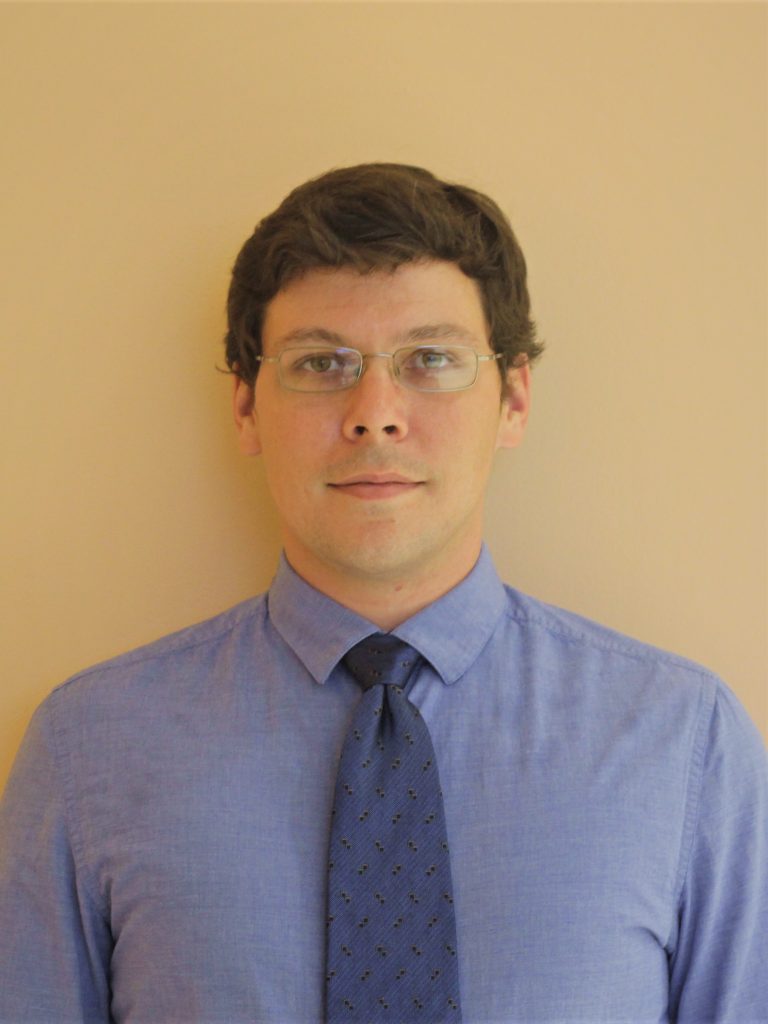 Sean Smith is a Navy veteran turned engineer, on a path to explore the electronic future. As an undergraduate at the University of Florida, Sean has studied topics traversing electromagnetic theory, circuit component physics, microprocessor applications, high-level software languages, computer system and ASIC design.
While attending classes, Sean has worked as a transponder software engineer for Collins Aerospace, as well as a STEM tutor for the on-campus Collegiate Veteran's Success Center. Before transitioning to full-time academia, Sean worked as a calibration technician for an Alachua-based pharmaceutical company, Nanotherapeutics, maintaining precision lab equipment and facilities systems. Sean's calibration expertise was founded while on assignment aboard the USS Nimitz in Washington state.
During his enlistment in the Navy, Sean received his Lean/Six Sigma Green Belt accreditation, as well as received several awards for performance and services beyond his assigned shop. His time in Nanotherapeutics is characterized by the work center he helped establish while the company was in a start-up size, which is still in operation with several of the standard operating procedures he authored and technicians he helped train.
Sean aims to turn his academic career into a professional tour de force in robotics and software application to develop machines that will accompany humans into the sky, space, and the future.
Luis Ravelo (Purchasing Handler)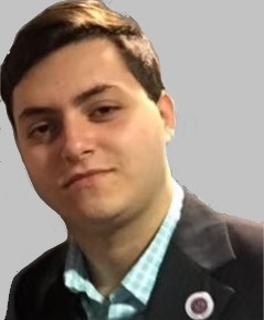 Luis Ravelo is a 23-year-old Venezuelan pursuing a career in Industrial & Systems Engineering. Prior to joining UF in 2018, he was part of The Honors College at Miami Dade College, in which he was awarded in numerous occasions for his academic achievement. He also had the privilege to attend Colegio San Ignacio de Loyola, a top-quality Jesuit institution. The holistic education he received made him cultivate a great appreciation for the value of excellence, as well as a profound commitment to service and a strong ambition for becoming a factor of change in the troubled environment that surrounded him. Luis has experience in logistics and operations management at two different Venezuelan firms from the food and medical sectors, as well as locally for the Florida Gators Football team. He has also served as a Senior Camp Counselor for over 7 years, which has allowed him to gain abilities in teamwork, planning, and situational leadership. Furthermore, his technical training has allowed him to develop proficiency in statistics, data analysis, operations research, system simulation, and project management. His main areas of interest include manufacturing, consulting, and sustainability. He hopes to engage in the renewable energy industry and, from there, contribute to the development of products and services that reduce our environmental impact while improving the quality of life of upcoming generations. With his participation in the Integrated Product and Process Design program, Luis hopes to connect his engineering capabilities with his professional ambitions by applying his training and experience in a real-world practical setting. Above all, he is passionate about new challenges and committed to the construction of a fair and efficient society.
Daniel Childers (Meeting Coordinator)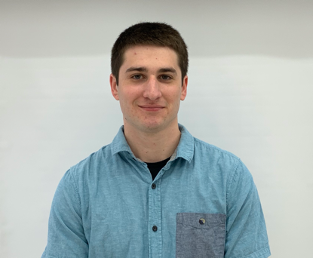 Daniel Childers is a fifth-year electrical engineering student at the prestigious University of Florida. He has been previously employed by several different companies, such as Motorola Solutions and All Florida Electric, where he performed various roles. For Motorola Solutions Daniel served as a current products engineering intern where he learned how to program, troubleshoot, and performance test medium power and high power radios, attended many seminars about radio schematics, radio performance capabilities, and career paths at the company, and also input experimental data for a high power radio with a replaced voltage control oscillator. At All Florida Electric, Daniel mentored with a lead electrician and worked in a large team of employees to demo and frame a construction site in an active hospital with zero safety incidences. Daniel and his team removed a fire alarm system, installed electrical panels, and framed many new hospital rooms. He is still in contact with employees from both companies, despite the latter having taken place over 2 years ago now, showing his ability to form lasting and meaningful workplace relationships and friendships.
Daniel has been on the Dean's list at the University of Florida for the past year and a half, taking depth and breadth electrical engineering electives. He has ample experience with laboratory equipment, power tools, and protective equipment in any atmosphere. Daniel is involved in several clubs at UF, including IEEE, and the Power and energy club, where they do anything from host speakers from top electrical companies to perform electrical projects to demonstrate the principals of power generation and distribution.
Jose Couso (Web Master)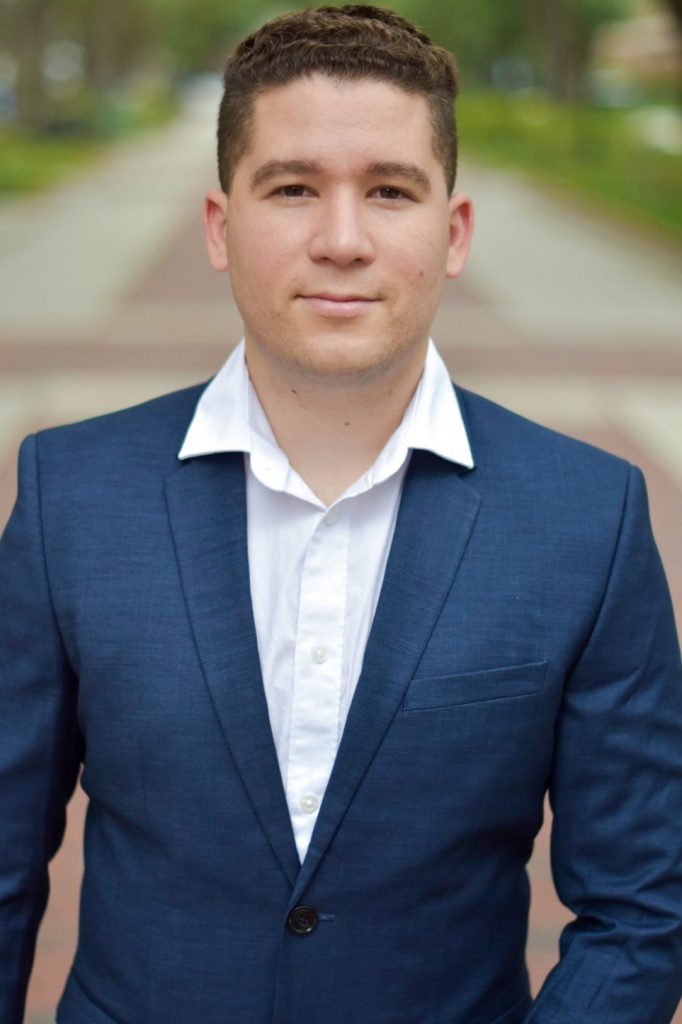 Jose Couso was a lab instructor and a student assistant at his former college. As a lab instructor, he was able to monitor student scores and the completion of activities. Currently, he is a teaching and lab assistant for Circuits 1. As a teacher assistant, he can hold office hours, grade exams and assignments, create announcements, and hold lab sessions. He is part of the University of Florida Student Branch of IEEE, where he is the outreach coordinator. This student branch has helped him develop his leadership skills by holding technical workshops, doing community service events, etc. he is a recipient of the Latin American-Caribbean Scholarship. To receive this scholarship, he had to maintain a high GPA and be enrolled as a full-time student. He stands for honesty, empathy, courage, loyalty, and tolerance. He wants to be an electrical engineer because when he was eleven years old, his dad, an electrical engineer, helped him build a series of connected light bulb for one of my school assignments. Then, he fell in love with the idea of connecting wires, and it helped him realize what he wanted to be. He was born and raised in Cuba. He comes from a humble family but with strong aspirations in life. He is a passionate soccer fan who watches every single game when he has the time. In his free times, he like to get together with friends to play soccer. He always try to be the tortoise and not the hare!