This week, we went to the Harn Museum to start setting up the system to make sure everything worked for user testing. We had some hiccups with the code not running as expected on the touch tables that the Harn provides.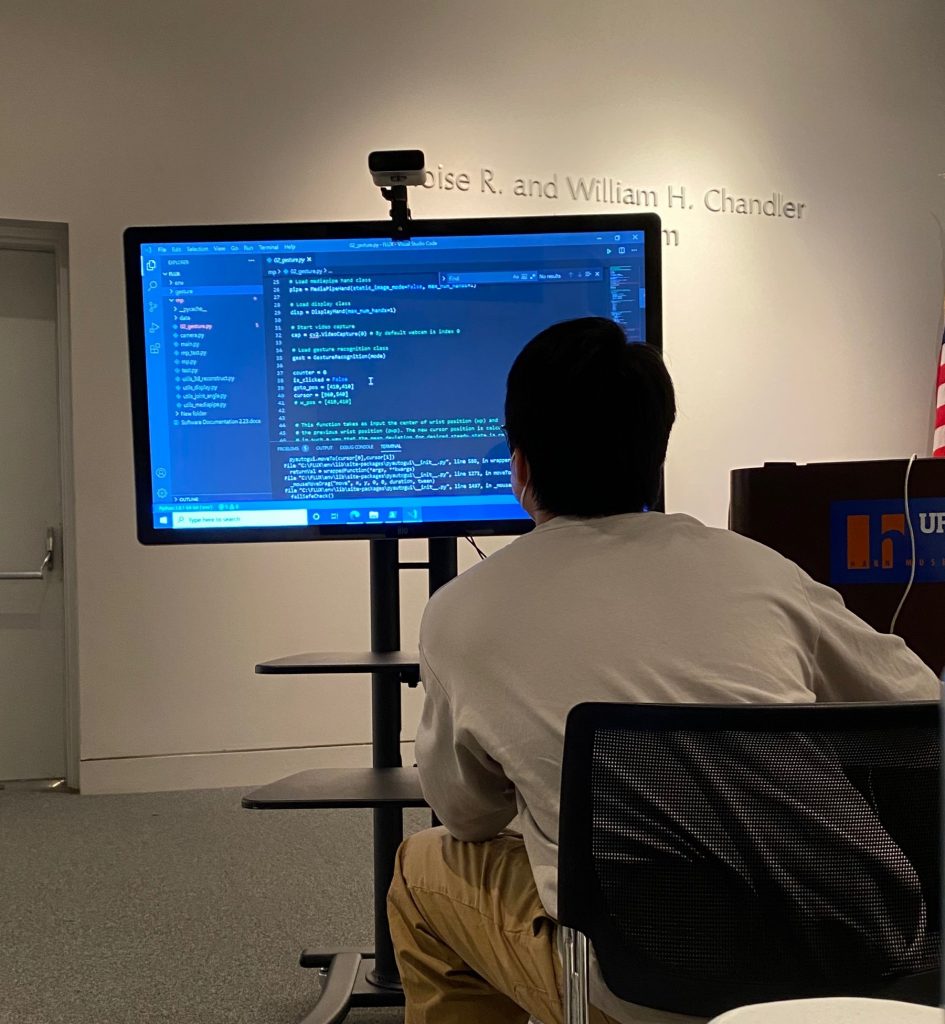 Our software wizard, Ziyang, was busy this week trying to figure out how to get the software working again. Luckily, it's up and running again! We plan to go to the Harn next week to finish the setting up the system on the touch tables and starting user testing by the end of the week!
Olivia and I have been busy prepping all the material we need for user testing such as the questionarrie as well as prefecting the test tasks and testing script. We are currently working with users to see what is the best day for them to come in for testing.
We will keep you all updated as we dive into the testing phase of our project!