On Tuesday, December 8th, we had the final event and another milestone for the team, the System Level Design Review, to finish off the first semester in the IPPD program.

The team presented our progress for the project over the semester, including requirements and specifications, software architecture, the prototype design, the project plan, and the risk assessment.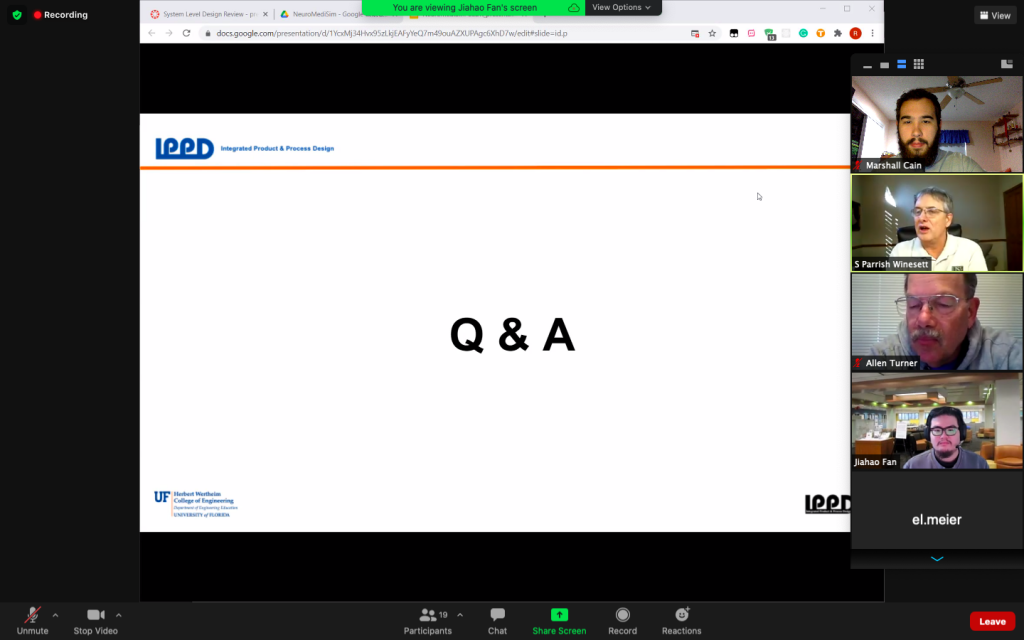 After the presentation, we are thrilled that our sponsor Dr.Winesett approves of our work. We also received some constructive feedback from other coaches.
We want to thank our coach Prof. Peters, our sponsor Dr. Winesett, Dr. Latorre, all the IPPD staff and all the other teams and judges who participated in the program for an amazing experience in such a difficult time. We are looking forward to the next semester.