The FLUX team continued to discuss prototype plans this week and identified some ideas. In general, we wanted the prototype to show the audience how our product works, the user experience, and some predictable ways in which the software works.
We will present our prototype in the form of a video demo. Intuiface, the exhibition software used by Harn Museum now, a projector, and a computer will be used to create the prototype. We will show the main interactive gestures in front of the projection and display the corresponding interaction effects through the mouse in the back-end to achieve a kind of "simulated" prototype.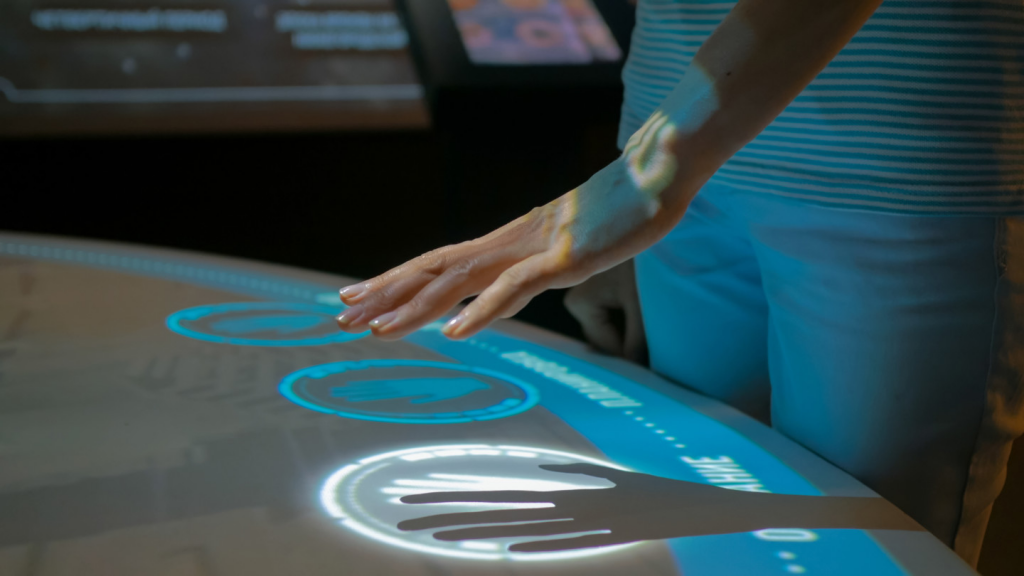 In addition to showing off prototypes, FLUX also hopes to get some feedback from viewers. We want to know if the way we design our interactions is natural enough for first-time users to use them directly and easily. We also want to know if our product is logical, attractive, etc.