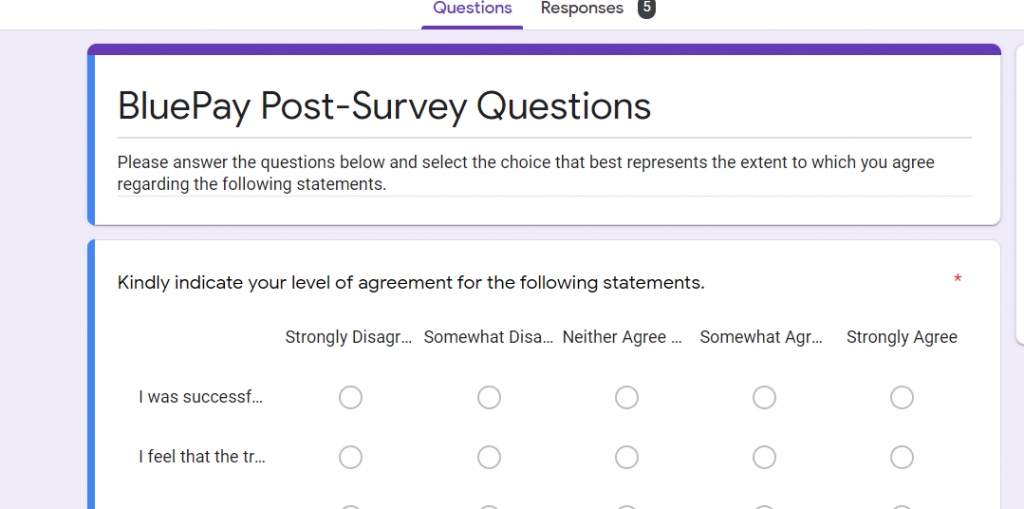 This week BluePay managed to finally complete our customer/participant study! We all met up on Saturday for the first time to set up our system and get participants to use our app. We ended up getting our study IRB approved and worked with the IPPD staff in order to get everything set up. The trials went well! We got positive feedback from our participants and when they were asked to describe our app, they used words like simple, easy, efficient. This is exactly what we were looking for!
We also had the peer review prototype inspection day on Tuesday and we got a lot of good feedback on our presentation. We included a video of a live rendition of a participant trial from Saturday and the audience said they loved it! We think that over time we have gotten better and better at presenting and showing off our project.
Next week we have prototype inspection day. We are excited to see what the judges have to say about our nearly completed system. We are so close to finishing up our app and we plan to have it completely down by the end of next week. Once the app is finished, we will be able to focus on the FDR report, video, and poster. There are only 5 weeks left and we still have a lot of work on our hands!