This project has been interesting in that the team has entered many different phases of work. The various stages of the typical development cycle supplemented by large amounts of documentation mean that Pythax members have been able to wear many hats along the way to the project's completion. We currently find ourselves in a period of change from one mode of working to another, as we shift from adding features to adding questions.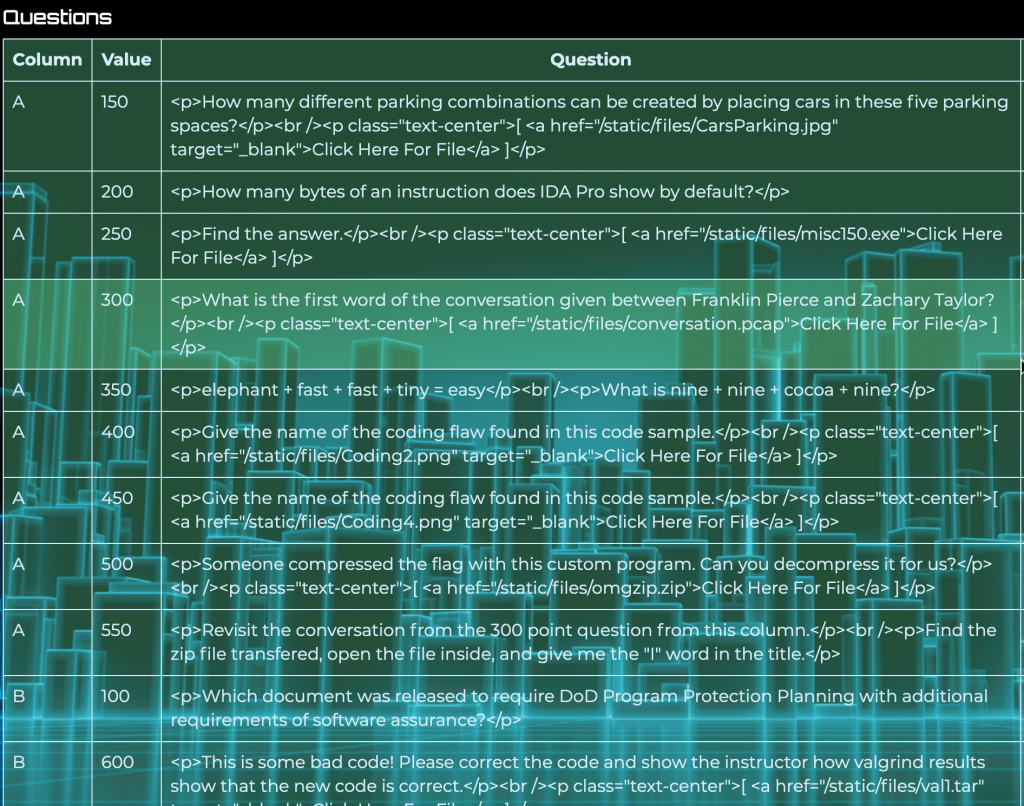 In preparation for the upcoming CTFs with volunteer-users from a couple of UF classes, the team has divided amongst one another the 2 topics of question to be completed. Diego and Tyler are more familiar with the first class of the 2 being used, Software Security, so they will be working on those challenges. Meanwhile, Boyd and Harry will be generating challenges and questions for Enterprise Security.
One of the team's technical performance measures–the items which are checked to determine the team's success–which has not seen much progress is the generation of new challenges for the competition. It will be a nice weight off of the team's shoulders to finally spend some time knocking that TPM out of the park.