The first presentation of the spring semester is coming up: the Quality Review Board 1 (QRB1)
The purpose of this presentation is for Pythax to gauge their progress in the first couple of weeks, and assess their plans for the semester. This presentation is not open to peers, only a handful of faculty coaches who will give the team a critical perspective of their own architecture, roadmap, and progress.
Going into QRB1, Pythax feels prepared. Tasks are moving along on schedule and the plans have been in place for awhile now. A Trello board as well as a ClickUp schedule show the relevant tasks and deadlines for each member of the team, which makes tracking of progress quite easy to see.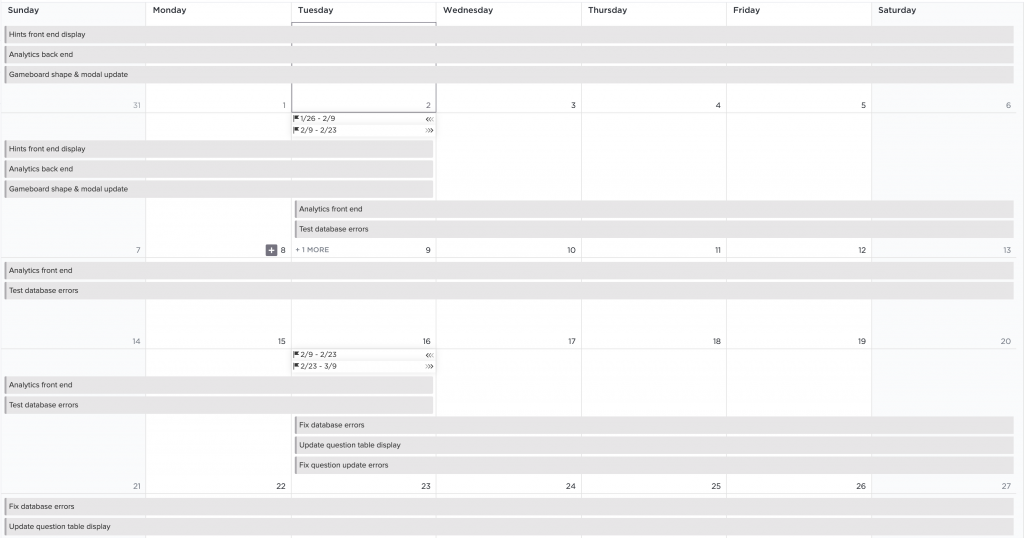 Ultimately, the team is happy to finally be getting our hands dirty by making some real progress on the project. The platform itself is starting to look different and work better, and we're ready to show what we've done!