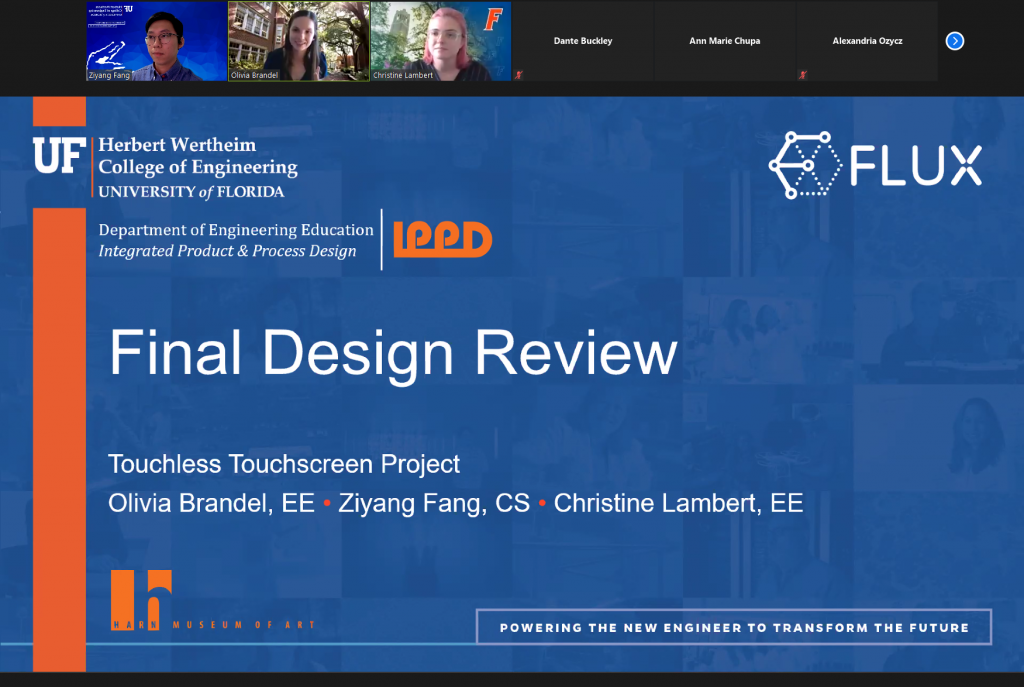 Last Tuesday, the Flux team completed the FDR(Final Design Review). Dr. Goncher, our team coach, and Dr. Segal, represented the Harn Museum attended the meeting. We reviewed our work over the past year, from problem discovery, plan preparation, actual development, user testing, and final delivery. We are grateful to Dr. Goncher and Matt, our liaison, for their help and support throughout the year. And we can finally say we did it!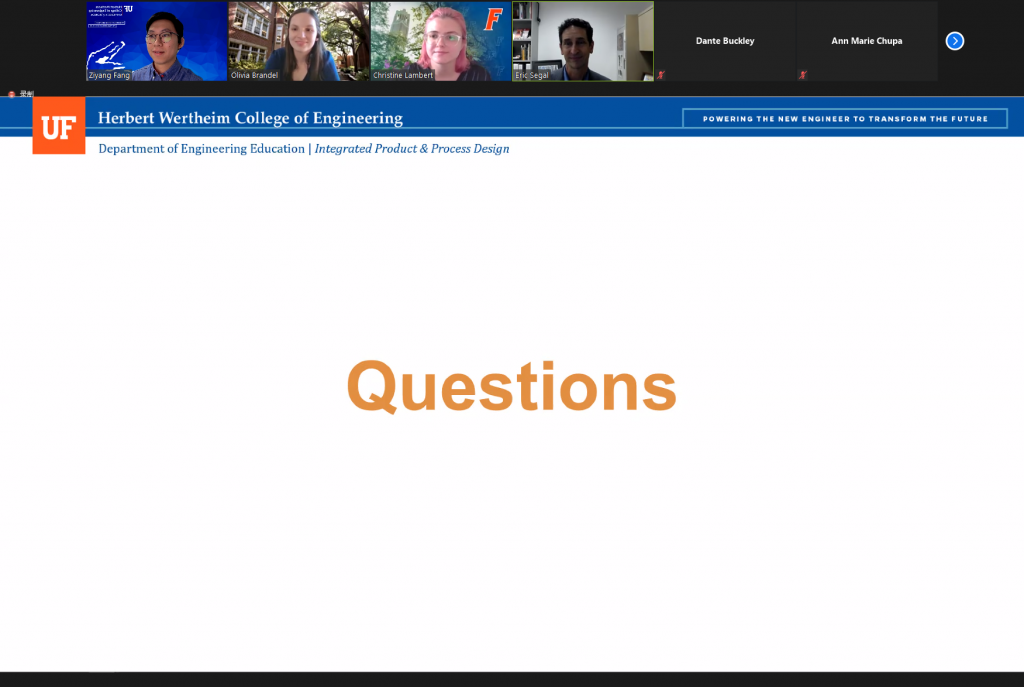 We presented our actual prototype and some of its technical constructs at FDR, including the project video posted on our blog last week. We got some suggestions for future development, which we included in the final report. The final reports have been submitted and signed by our coach, liaison engineer, and executive sponsor.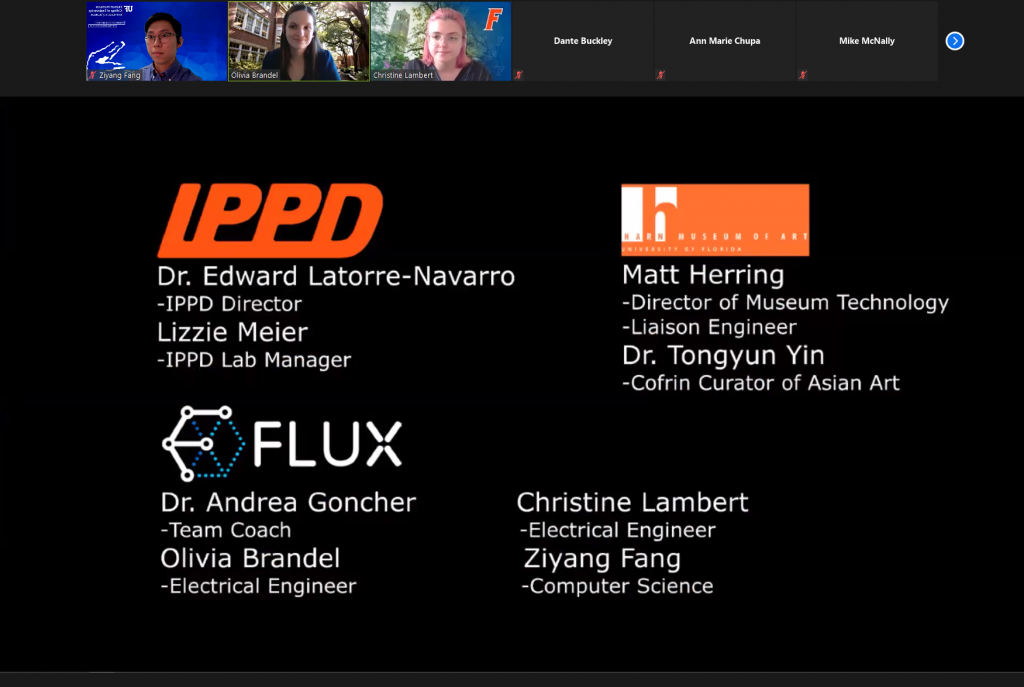 Ziyang completed the final software debugging and delivery this morning. We will complete the Check Out Meeting with the IPPD director, Dr. Latorre, next Monday. At that time, the one-year IPPD project will finally come to an end for us. Here, thanks again to my team, Harn staff, and all IPPD members. Hope to have a chance to see you in the future.