This week the One For All team presented their PID presentation to a panel. Feedback was mainly focused on our testing plans and ensuring that we are testing objectively as well as subjectively. Part of this issue was due to time constraints however, the team still needs to ensure that testing is clearly defined as we get ready for FDR. Below is a picture of the PID presentation.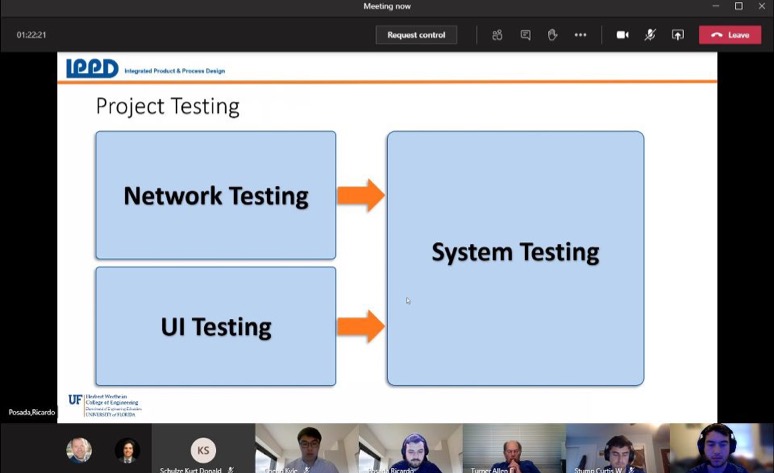 This week the team began multiple vehicle testing of 2 picars and will soon add in another tello drone. We also created a storyboard for the 2 minute project video.
Next week the team will work on the FDR final report which will show the documentation of the work done this semester. The team will also create a rough draft of the poster board and get it checked by the coach.