Alexandria "Ali" Hatfield – Mechanical Engineer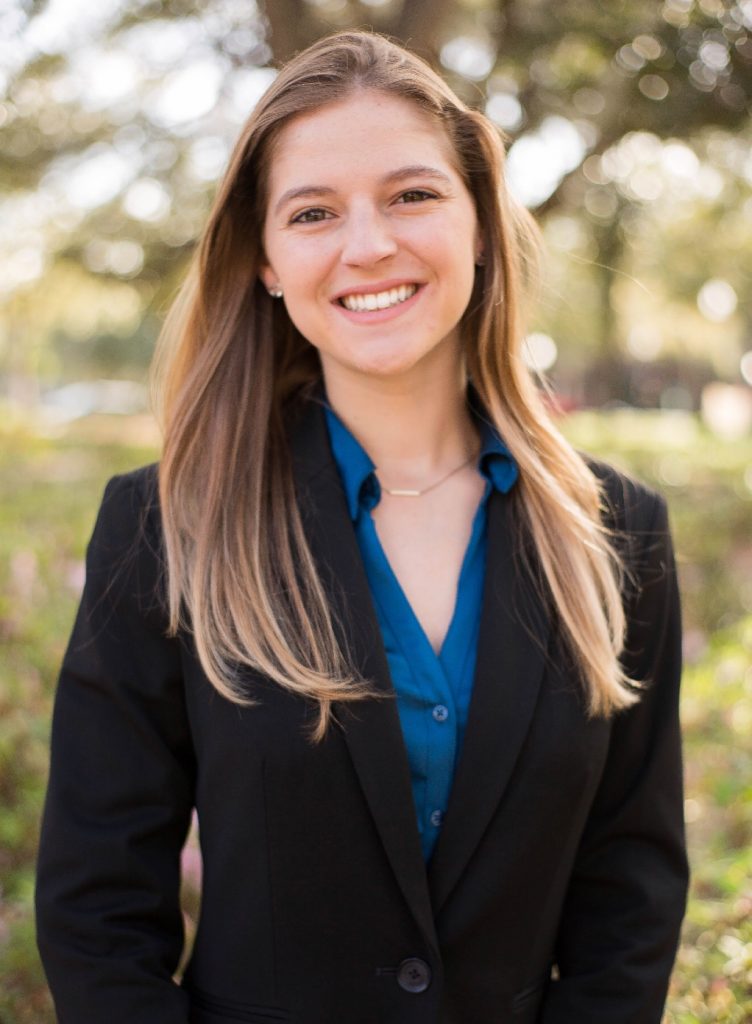 Alexandria Hatfield is currently a senior pursuing a mechanical engineering degree from the University of Florida.
Alexandria has had two recent internship experiences for the Engineering, Procurement, and Construction firm, Bechtel. With Bechtel, she has worked two consecutive summers on the Vogtle Nuclear Power Plant Construction Project in Waynesboro, Georgia. Alexandria's experiences in previous internship and student roles are related to Six Sigma tactics, continuous improvement activities, data trending and analysis, piping design documents, construction processes, and nuclear quality assurance. Through these experiences, she has further developed her team leading, organization, communication, and task delivery skills.
While attending the University of Florida, Alexandria has been an active member of the Engineers without Borders (EWB) Team amongst other organizations. Within EWB, Alexandria applies her engineering knowledge by designing real, implementable solutions to problems identified by the people of a small village in Maras, Peru. In terms of academics, Alexandria is an active member of the Pi Tau Sigma Mechanical Engineering Honor Society. She has also been named to the College of Engineering Dean's list for multiple semesters and was awarded the Sylvia T. McKenney Award for outstanding scholarship and display of engineering values during the 2020 Spring Semester. Outside of school, Alexandria is passionate about health and fitness, and she spends time at a nearby equestrian facility where she practices competitive horseback riding.
---
Alex Wu – Civil Engineer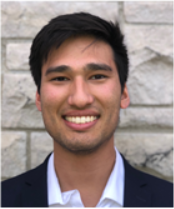 Alex Wu is a 4th year undergraduate student at the University of Florida majoring in Civil Engineering with a minor in Business Administration. He is currently the Tours Committee Co-Chair for UF's Engineering Ambassadors and has had 3 Summer internships— two in transportation design and one in construction. Alex is a motivated and dedicated team-oriented leader who loves taking on new challenges and pushing the envelope on new innovations. Recently, Alex and his team, "Chomp Plastic," made Top 10 out of 2800+ students nationwide in the National Finals of L'Oréal's infamous "BrandStorming" Case Competition. Alex is also an Anderson Scholar with High Distinction, with a 3.98 cumulative GPA.
He excited to start his new position this Fall as an undergraduate research assistant using machine learning to predict forest fire outbreaks. The datasets are so large that he will be using UF's state-of-the-art HiPerGator 3.0 supercomputer to run the code. In his free time, Alex loves to play golf and is slowly making progress learning how to play guitar. In the future, Alex is seeking to leverage his technical skills developed through his engineering curriculum and internships into a career at the intersection of big data and business. One of his favorite quotes comes from Steve Jobs in which he once said, "The people who are crazy enough to think they can change the world are the ones who do."
---
Catherine "Katie" Swerdloff – Computer Scientist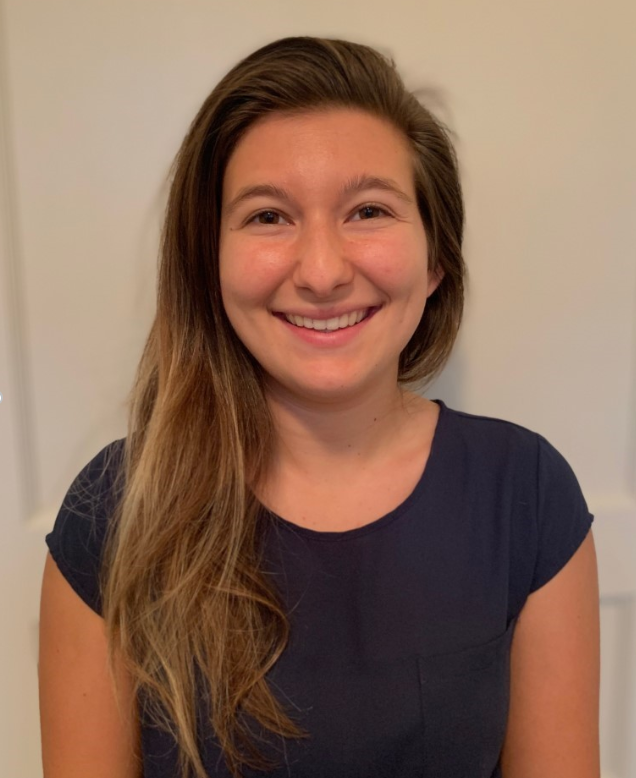 Catherine Swerdloff is a senior at the University of Florida pursuing an engineering degree in computer science. She most recently held a software engineering internship at American Express this past summer. During her time there she worked on creating the user interface for a reporting dashboard tool that is used to track large bank payments. She focused on honing her front-end design skills using React. The previous summer, Catherine held a position at Florida Blue as an application development intern. She worked on an agile team tasked with creating a complex insurance claim processing application. The application was mainly Java based, with a PLSQL database and an interface built with React. Catherine was able to contribute as a full stack engineer and added many features to the application while she was there. As you can tell, Catherine has become skilled at web development the past few years and now hopes to expand her skillset into hardware-software integration by joining a diverse project team through the IPPD program. She is an active member of the Women in Computer Science and Engineering (WiCSE) club and spends her time mentoring underclassmen pursuing computer science degrees. She is also a member of General Relief in Prosthetics (GRiP) where she creates small adaptive toys for children with upper limb differences using Arduino, microprocessors, and 3-D printed pieces. In her free time, she teaches Group Fitness classes at the University gym and enjoys cooking up delicious meals in her kitchen. Catherine also has a passion for sustainability and the environment and has decided to pursue a minor in Sustainability Studies. She believes technology is a key ingredient to solving our climate crisis and is eager to put her skills to work to solve the complex issues our world faces.
---
Hadrien Roy – Computer Engineer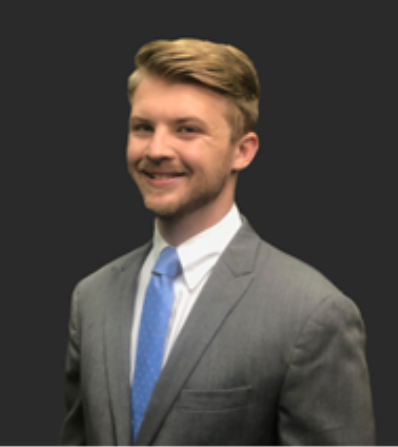 Hadrien Roy is in his 6th year of study at the University of Florida majoring in Computer Engineering and minoring in Business Administration. He will graduate from Herbert Wertheim College of Engineering at the University of Florida in May 2021. Hadrien finished his minor while studying abroad in France at SKEMA Business School in Sophia Antipolis.
This past summer, Hadrien was a test engineering intern for Lockheed Martin where he was in charge of two projects. Hadrien learned valuable technical and non-technical skills such as testing processes, application-oriented design, and documentation. Hadrien is also an undergraduate peer instructor for the Microprocessor Applications course at the University of Florida where he has gained skills in microprocessor systems, C programming, and assembly language. Two summers ago, Hadrien was a Teaching Assistant for a Robotics Workshop taught by UF. In this position, he assisted in teaching foreign exchange students the basics of programming and building techniques.
Hadrien was a part of Gatorloop, UFs Hyperloop competition team, for four years. Throughout his years in the organization he was a sensor engineering team lead and an electrical and computer engineering team advisor. Gatorloop provided Hadrien with the opportunity to work with his first multi-disciplinary engineering design team where he learned about design, team coordination and communication, and leadership skills.
Hadrien believes in having a work-life balance. In his free time, he likes to teach himself new skills and spend as much time outdoors as possible. He is also learning French in his free time as well.
---
Logan Hickox – Mechanical Engineer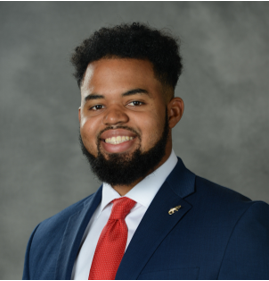 Logan Hickox is a 5th year Mechanical Engineering Student at the University of Florida. Logan will graduate in Spring 2021 and plans on working as a Design Engineer to leverage his technical background and develop a professional portfolio of projects. Most recently, he completed a virtual Summer Internship at Nike as a Design Engineering Intern, serving on the VaporMax Team. At Nike, Logan learned NX to perform topology optimization studies and created an innovative and responsive airbag for female athletes that performed HIIT workouts. Logan has experience in the Biomedical field, working as a Product Development Intern at Edwards Lifesciences where he designed and qualified new equipment to be implemented on the manufacturing line. He completed two internships at General Electric Aviation as a Manufacturing Engineering Intern and Quality Engineering Intern. At GE, Logan designed and manufactured ergonomic tooling for operators in addition to chartering a LEAN event to reduce engine cycle time to reduce delinquencies and potentially save $3 million on engine deliveries.
At UF, Logan serves as an Engineering Ambassador, working to bridge the gap between administration and the student body by hosting info sessions and conducting tours of 50+ prospective engineering students to highlight the Hebert Wertheim College of Engineering. He currently serves as the Treasurer of NSBE and conducts all corporate interaction to obtain sponsorships for events and activities of the chapter in addition to providing professional opportunities for students. As Finance Chair of NSBE, Logan organized the largest student-run career fair at UF by partnering NSBE with SWE to create the co-hosted event, "Evening with Corporate." The event hosted over 35 companies and 450 students while Logan maintained contact with 110 recruiters to determine the logistics of the event.
---
Lenworth "TJ" Thomas – Mechanical Engineer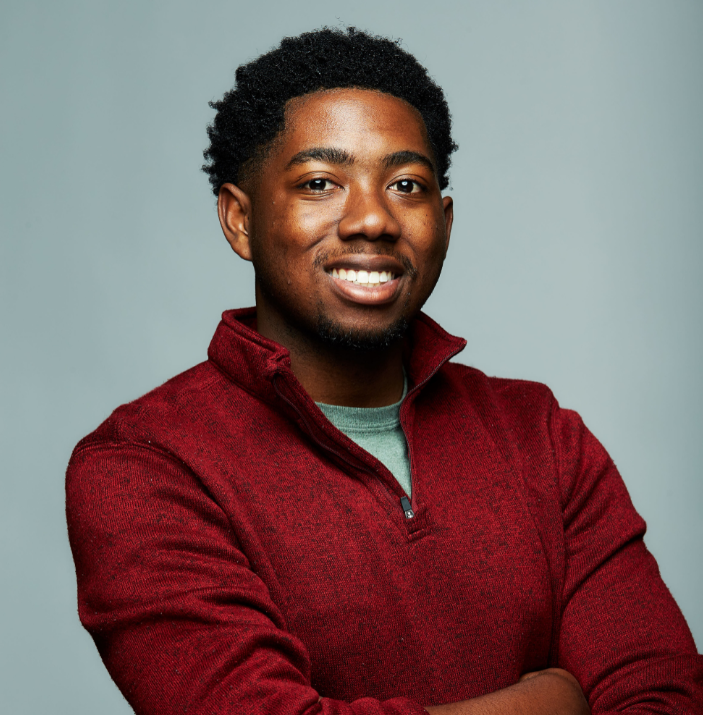 Lenworth "TJ" Thomas is a senior mechanical engineering major at the University of Florida with a passion for mechatronics. He was born and raised in Orlando, Florida, but his family is from St Thomas, US Virgin Islands. TJ is a 2020 McNair Scholar hoping to pursue his PhD in the Fall of 2021. He has had three professional internships in various industries including consumer devices, industrial equipment, and automotive. As a result of his role in developments in LiDAR research, he has two publications with IEEE. Through these internships, research, and extensive personal projects, he's built up a large array of electromechanical-focused skills. Along with mechatronics, he is passionate about diversifying the college engineering experience and created the design team called InnoGators to do so. In the summer of 2021, he will be interning at Uber Advanced Technologies Group building hardware for autonomous vehicles. In his spare time, he enjoys vegetable gardening and driving.